Watson's Windy Point Lodge offers incredible Moose, Black Bear,
Duck and other Small Game Hunting opportunities!
Meet Your Guides
Richard R.K. Watson is one of the owners of Windy Point Lodge, is a Licensed Professional Guide and has spent most of his life on Kabinakagami Lake. Richard has successfully guided 154 moose and 56 black bear hunts. He is in the top 10 world record moose scored by Safari Club International that he personally harvested on Kabinakagami Lake. Richard is a sought after guide being hired for hunts across Ontario, northern Manitoba, Saskatchewan and in the mountains of British Columbia, supplying a very respectful success rate.
Robert Watson is also one of the owners of Windy Point Lodge, and 3rd generation on the lake, spending most of his summers on Kabinakagami Lake either guiding or working at the lodge. Robert has learned everything he knows from his father when it comes to hunting and has been part of 30 harvested moose. Working on the lake provides the knowledge of moose travel and feeding patterns. Robert enjoys calling moose to within yards of his hunters, or going on the hunt and tracking them by foot.
We also have other amazing staff that works as both fishing & hunting guides that are trained by the Watson's along with their previous experience make for additional success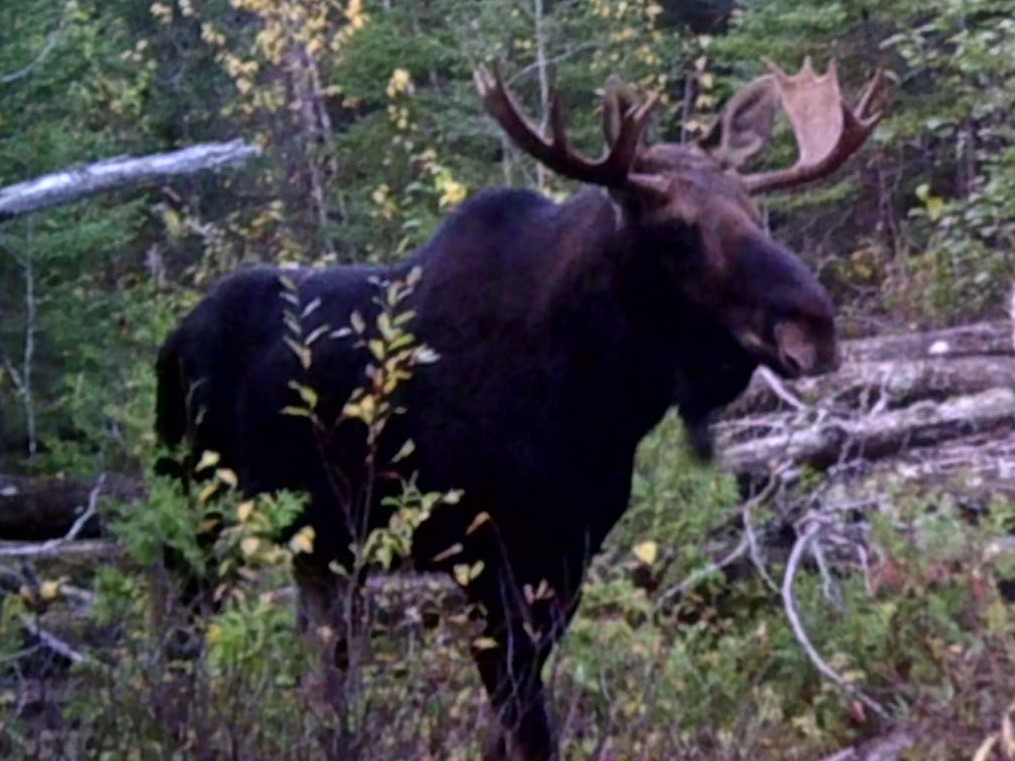 Black Bear Hunt - Non-Resident Hunts Sold Out
7 Day guided bear hunts starting August 15th

Stands baited daily for 6 weeks before hunt

Choose your weapon - Archery, Rifle, Shotgun, Muzzleoader

License, taxes and export fees extra. Limited spots
Archery Moose Hunt
8 Day archery only hunts (1 day of prescouting and 7 days of hunting)

Choice of meal plan options and guide service

Tags available -Bull, Cow and Calf. Limited to availability

License, tax and export fees extra.
Please note that hunting packages are based on double occupancy, are in Canadian Funds and do not include applicable Provincial/Federal sales taxes, fishing/hunting licenses, personal fishing gear, export fees, food or beverages (unless part of American Plan). Guide services provided only where indicated. Baggage weight allowance is 150 pounds per hunter. Baggage overweight charge is $1 per pound moved as schedule permits. Deposit required of $500 per hunter. All balances for hunts must be paid in full by 90 days before arrival date. Rates subject to change without notice.

All pre-paid funds are non-refundable.

In the event of cancellation before 90 days of scheduled arrival date, your deposit will be held for a future trip. If we are unable to accommodate your trip due to government closure, act of god, pandemic, and any other event that is out of our control – all deposited funds will be forwarded to a future trip in the same or following year holding the agreed rates upon initial booking.
*** Please note that guests are responsible for damage to marine equipment and cabin furnishings ***